2019
[en]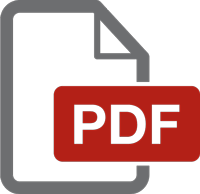 A 2018 Samsung Smart TV Data Acquisition Method Analysis.



Journal of Digital Forensics 13(3)

.


IoT Analysis

Samsung TV

Smart TV

Tizen

VDFS




Internet of Things (IoT) has brought a fair share of challenges for Digital forensics and Law Enforcement Agencies in carrying out their investigative duties. The authors of this paper studied the current trends and noticed an increase in crimes that require digital evidence from Smart TVs. Smart TVs are not only a probable source for digital evidence, but have become an integral part in most digital investigations, since they have the ability to connect to the Internet, store digital materials and are able to be synced with various user cloud accounts. This paper marks out the changes in results when using past well-known acquisition methods on the recent Smart TV device and proposes a general investigation procedure model for data acquisition and probable digital evidence for Smart TVs using Chip-Off methods. Regarding the lack of generally applicable methods for Smart TV forensics, this work for a new model will contribute to collective efforts as a whole.