2021
[ko]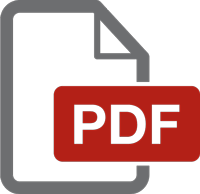 The Online Access to Judgment Service in Korea A Study on Improving Judgment Data for the Development of Legal AI.



Journal of Police and Law 19(3)

.


Artificial Intelligence

Court records

Legal Tech

Online Access to Written Judgments

Text mining




Over the past few years, the government has increased investment in artificial intelligence and big data by promoting the complete digitization of public agencies. This digitization along with digital transformation has brought more attention to accessing court documents particularly the judgments and opinions. It has been announced that as of 2023, all civil cases will be available to the general public in machine-readable format. However, there is no special plan announced for the criminal judgments and lower courts'decisions which had always been hard to obtain. Acquiring lower courts decisions is crucial to building AI-powered criminal law systems, as those decisions focus on disputed facts. Compared to other legal search systems in the private sector and other countries, Korean`Online Access to Judgment' holds a relatively extensive database. However, the usage has been very restricted due to technical limitations and not providing machine-readable file has made it difficult to use this court judgment data to train artificial intelligence. This study analyzes the systematic structure of the online access to judgment service to see if it is feasible to produce data in machinereadable format. And the paper compares legal database of the United States and Germany to show what aspects of Korean system needs to be improved. By suggesting how the current technical limitations can be fixed to accommodate a better user experience and to increase user convenience, we hope to open up opportunities for legal AI service in Korea.