2019
[en]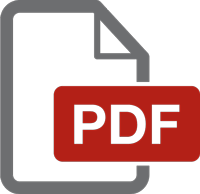 A Study on the Malicious Targeting of IoT Devices.



Master's thesis, Hallym University

.


AI smart speaker

Honeypot

Internet of Things

IoT device attack

IoT Forensic




In the early Internet of Things (IoT), like Machine to Machine (M2M) communication, was a concept of connecting things based on regular communication between things, things, and people. However, IoT is a concept that various objects can learn, judge, and think by using artificial intelligence (AI) and machine learning by attaching communication and sensor functions to devices. As the radical development of IoT is taking place, there are a variety of attacks targeting IoT device vulnerabilities. However, the analysis of vulnerabilities has not been done much. IoT connects the real world with the digital world. Increasingly, if a user is hacked in the digital world, it can affect the real world. In this paper, we analyzed the attack of IoT devices targeting AI smart speaker, one of the most used IoT devices. To proceed with the research, a honeypot, which is widely used for attack analysis, was created. We call it an IoT Honeypot. Every IoT smart device has a port for communicating over the Internet, so after identifying the port that the real device uses, we have made the port as a profile. After that, the public IP address was assigned to the IoT Honeypot for external access, the ports were opened, and the data coming into the ports was collected and analyzed. Analyzing the data coming in through the ports revealed no attacks targeting the device but found attempts to access the port from various places. Attack analysis using IoT Honeypot in this paper can be used for other IoT devices later if only the port of the device can be identified.