2019
[en]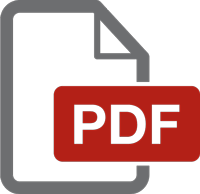 A Study on MLA Request Effectiveness on Cybercrime Investigation in Nigeria.



Master's thesis, Hallym University

.


Cybercrime

Cybercrime Investigations

Enforcement.

Law

MLA

MLAT

Transnational Crime




Cybercrime is a type of transnational crime which investigation is rarely straightforward because of the support it gets from the ever-developing technology. Most cybercrime somehow involves more than one country, and to come about a successful investigation, international cooperation between law enforcement agencies of the relevant countries is essential. MLA between countries is supported usually by international cooperation. INTERPOL is a communication route between law enforcement agencies in different countries, and international treaties like the Budapest Convention, UNODC and some other regional cooperation like ECOWAS bring countries together to support harmonized laws and guidelines to request for help from different countries. With these in place, MLA appears not to be very effective, and ineffectiveness of this formal cooperation is due to some challenges encountered with received requests and making requests to other countries. This research addressed these challenges encountered with MLA requests alongside how knowledgeable law enforcement officers are regarding MLA matters. A survey was conducted to obtain law enforcement officers' take on the subject matter. The result obtained was then used to determine the relationship between officers' knowledge of MLA request (independent variable) and the response time of MLA requests, challenges encountered and the effectiveness of MLA (dependent variables). The responses received were divided into two groups; the Nigerian respondents [40\% (21)] and Other countries respondents [60\% (31)], the two groups were analyzed separately. The results showed that 38.1\% of Nigerian respondents and 45.1\% of other countries respondents said their legal provision(s) in terms of requesting information from other countries are moderately effective. MLAT and Interpol were found to be the main channel for asking for assistance from countries. Bureaucracy was found to be one of the noted challenges with sending an MLA request for Nigerian respondents, and a delayed response was the significant challenge with making a request to Nigeria for respondents from other countries. Insufficient information was the noted challenge faced when a request is received from another country for all the respondents. The data revealed that it took 6-12 months on average to process an MLA request and that most of the respondents have an average knowledge on how to make an MLA request. The correlation analysis done between variables in the study revealed that; * The more knowledgeable law enforcement agents are with making requests, the fewer challenges they will encounter with received MLA requests from other countries. * Increased knowledge of how to make an MLA request reduces the length of time it takes to respond to an MLA request. * Knowledge of how to make MLA requests does not affect with regards to the effectiveness of MLA on cybercrime investigations. Policy recommendations that can increase the effectiveness of mutual legal assistance were also explicitly discussed, how they could be carried out, and their advantages and disadvantages were also included.